| | |
| --- | --- |
| Koka Myers | Web-treprenuer. I write about all things MONEY! |
In today's world where social media is largely prevalent, you cannot think any sort of marketing without using social networking sites. Popularity of Twitter and Facebook itself spell out why they are most effective in terms of marketing, and statistics of previous years have proved that.

However, the only online platform that has provided an elegance to marketing by facilitating video marketing, is YouTube.

In spite the preference to Twitter and Facebook, YouTube indisputably edges ahead being the best and highly preferred online video archive. Evidently, if you are an entrepreneur trying to reach out to a bigger audience with influential marketing, this website renowned for airing videos can be a handy advertising tool for your business.

Let's discuss three smart approaches which experts recommend to businesses for effective marketing using YouTube:

1) If you can think the way your customer or audience thinks, half the battle is won. Just imagine what best an online visitor would do when figuring out ways to do something? Well, he or she would look for how-to videos on YouTube. You don't need to think twice why - this is simply because YouTube is a search engine in itself now and that is the reason everybody, right from housewives to businessman to children are searching for and liking how-to videos on YouTube. The website is interestingly stuffed today with loads of informative and smartly carved videos, many of which often talk about products and services too.

You got a clue here! Just spot your business specialization and the focus of your products or services. Then generate how-to videos to share knowledge that can be valuable and useful to general audience - your prospective customers. For example, if you are into floor cleaning business and have got unique products to offer, a video titled "how to get spic and span floor in 5 minutes" would earn remarkably good viewership.

2) Next step here is most significant so as to leverage your efforts in generating the videos. It is important to include links to your website in your videos. That is the only way you are going to reap the right benefit from your video! This will apparently increase the number of visitors on your website and will hand you over more leads than ever.

You should also add your aired videos on the landing page of your official website. Marketing gurus recommend this as a great way to trigger sales as they consider it an outstanding promotional tool.

3) As much as the prevalence of generating educational videos and drawing traffic from them, it is significant to network with those viewing, liking or commenting on your videos on YouTube. This initiative on your part is manifold advantageous! When you proactively respond to your viewers and visitors online, you on one hand create a rapport with them and on the other, carve a positive online reputation for your brand and enterprise.

It is no secret now that many customers check online reviews and read comments before buying products or services. Your active involvement with your existing and prospective customers incredibly facilitates your sales and draws business advantage!
Powered by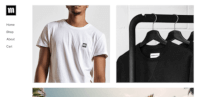 Create your own unique website with customizable templates.